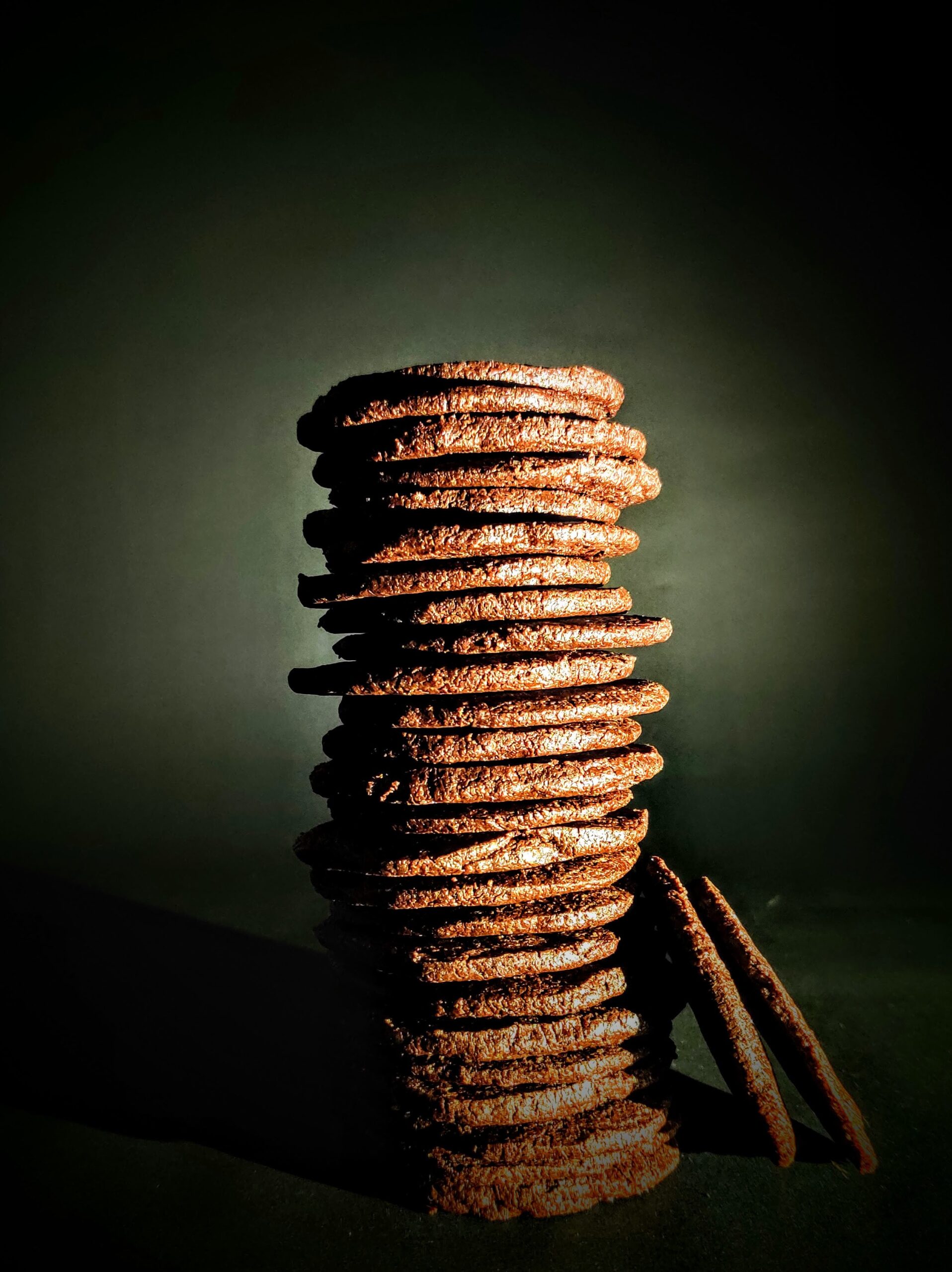 Yield: About 20 - 24 cookies (2 in. in Diameter, ¼ in. Thick)
Prep Time: 2.5 hours
Bake Time: 10 - 12 minutes
Total Time: 2 hours & 45 minutes
Ingredients
1 ½ c. All Purpose Flour
¾ c. Cocoa Powder (unsweetened)
½ c. PLUS 2 Tbsp. Granulated Sugar
½ c. Dark Brown Sugar
¼ tsp. Salt
¼. Baking Soda
1 ¾ sticks of unsalted butter (room temp.)
3 Tbsp. Whole Milk
1 tsp. Vanilla Paste
Directions
In a bowl, add the cocoa powder, flour, granulated sugar, dark brown sugar, salt, and baking soda. Using a whisk, combine all ingredients well.
With your butter softened, cut butter into small cubes. Place the cubes of butter into the dry ingredient mix. Mix until the butter begins to incorporate. It should look like there are chunks of varying sizes of forming.
In a separate small bowl, mix together the milk and vanilla paste. While mixing, slowly add the vanilla milk into the cookie mixture. You will know when to stop mixing when the cookie dough starts to ball up.
Transfer cough dough to the work surface and gently knead until all ingredients are well incorporated. Make a log that is about 2in. in diameter. Wrap the log in plastic wrap and place in the refrigerator for 2 hours. I have rushed this by placing it in the freezer for about an hour.
Preheat the oven to 350F, and line a baking sheet with parchment paper.
Slice your cooled cookie log into about 20 pieces. If you rushed this, by placing the log into the freezer like I did, you will have to slice very carefully. This dough does like to crumble apart. Place slices of cookie dough onto the baking sheet with about 1in. space between cookies.
Bake the cookies for about 11-13 minutes. These are larger than the average chocolate wafers and may take a little longer to bake completely. Allow cookies to cool for 5-10 minutes before snacking away.
Enjoy!