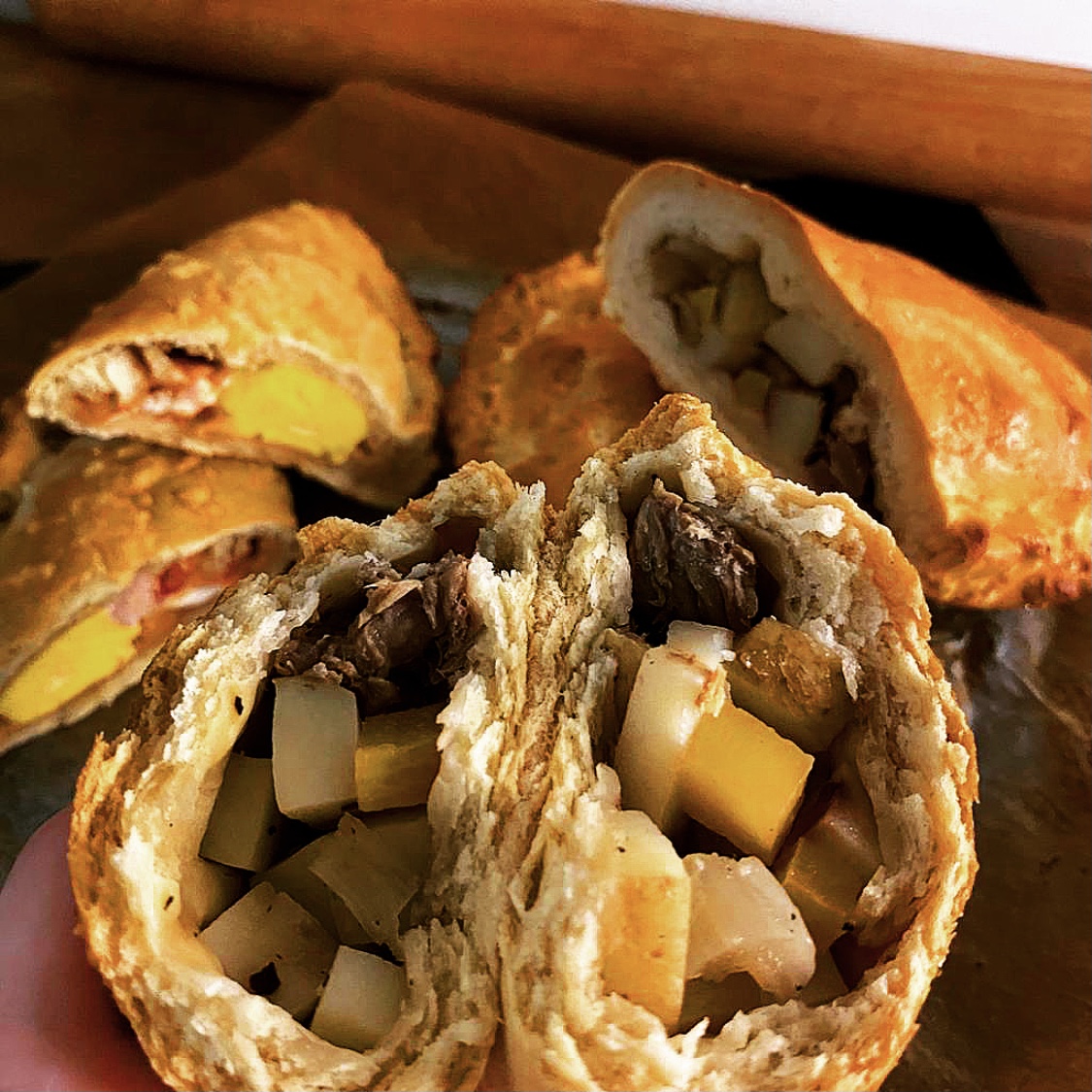 Yield: 4
Prep Time: 1 Hour 10 minutes (Including resting time)
Total Time: 2 Hours
Ingredients
Pastry:
120g Self-Raising flour
60g Butter (cold & cubed)
1 Tsp. Baking Powder
2 to 3 Tbs. Water (cold)
1 Tsp. Salt
Filling:
60g Sirloin (cubed)
60g Potato (1/4-inch-diced)
60g Swede (1/4-inch-diced)
30g Onion (finely chopped)
Salt (to taste)
Black Pepper (to taste)
Egg wash
Directions
Place all your ingredients for the pastry, except the water, into a medium size bowl. Rub the mix between the tips of your fingers until you achieve a breadcrumb.
Then add the water one tablespoon at a time, and stirring/ cutting with a butter knife, to combine it into one cohesive dough.
Shape into a ball, wrap in cling film and pop in the fridge for 30 minutes.
During which time you can prep/ gather the rest of the ingredients for your filling and assembling.
Next, preheat the oven to 220 degrees; divide your rested dough into 4 equal parts. Roll out each section into circles with a diameter of 15cm.
Combine the filling and season, and place on one side of each circle. Brush the outer sides of the pastry with the egg wash to help seal. Fold each circle in half and crimp however you feel comfortable.
Brush over each pasty with the remaining over egg wash.
Place on a grease baking sheet and bake for 20 minutes before lowering the temperate to 170 degrees and baking for a further 20 minutes or until puffed and golden.
Eat hot or cold! Enjoy!