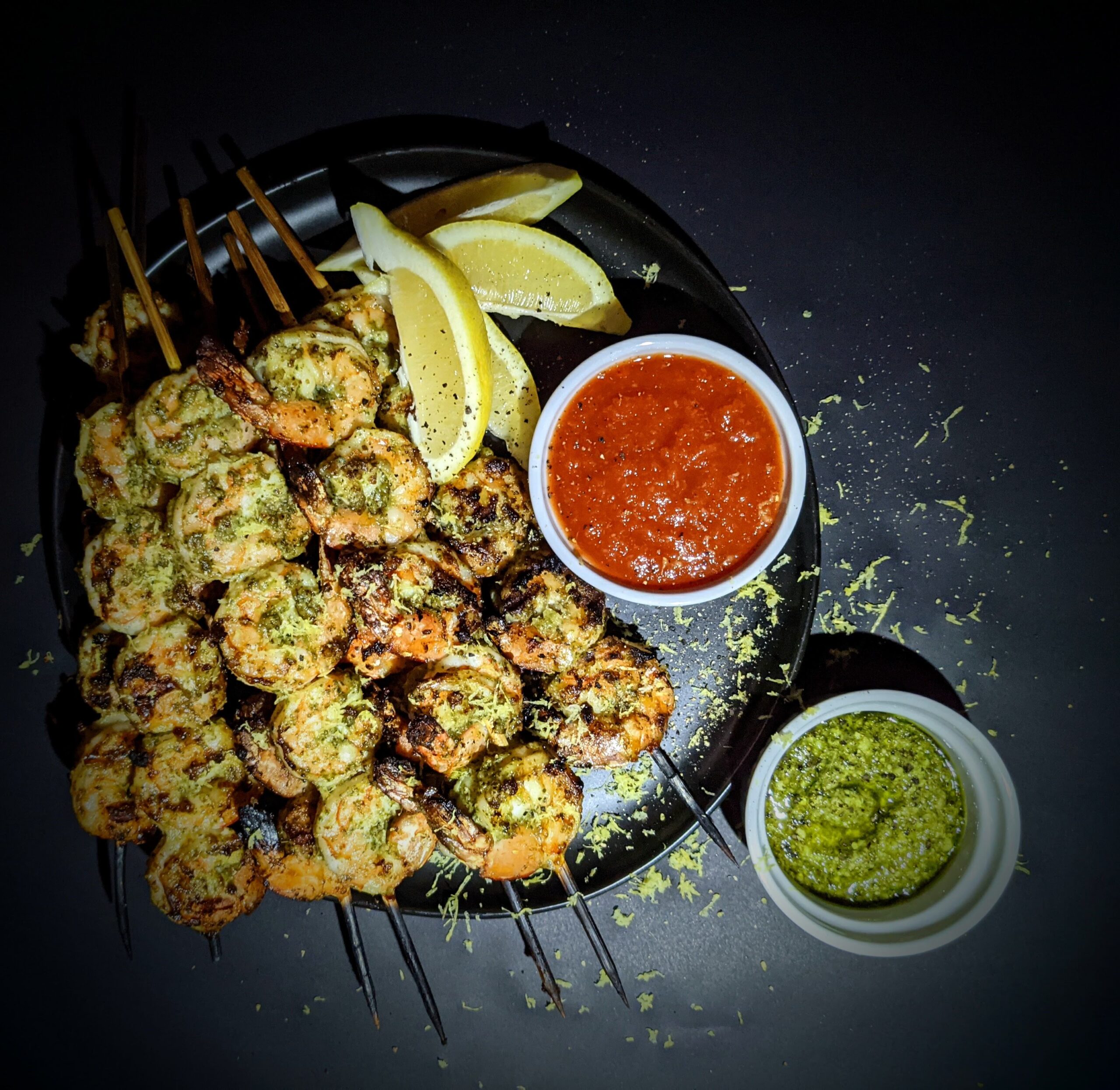 Yield: 8 servings
Prep Time: 2 hours
Total Time: 1 hour & 10 minutes
Ingredients:
2 c. Fresh Basil Leaves
½ c. Pine Nuts
4 Garlic Cloves
½ c. Finely Grated Parmigiano Reggiano
½ c. Olive Oil
1 ½ lbs Peeled & Tail On Jumbo Shrimp
Salt & Pepper to Taste
Directions:
To make the pesto: combine garlic cloves, fresh basil leaves, finely grated parmigiano reggiano, olive oil, pine nuts and pulse in a food processor until smooth. Salt & pepper pesto to taste.
In a bowl, completely smother the shrimp in with half of the prepared pesto sauce. Cover and place in the refrigerator for at least 2 hours. Marinating the shrimp is key here! You can marinate the shrimp overnight for the best results. Save remaining pesto sauce in the refrigerator
Thread the marinated shrimp onto about 8 skewers.
Lightly oil grates and then heat the outdoor grill to a medium-low heat. Once the grilled is preheated, place the prepared skewers onto the hot grill. Cook on one side for about 4 minutes. Then flip and heat the other side for another 4 minutes. Shrimp will be fully cooked when they have turned pink, and opaque.
Serve with lemon wedges, extra pesto sauce and cocktail sauce.
Enjoy!