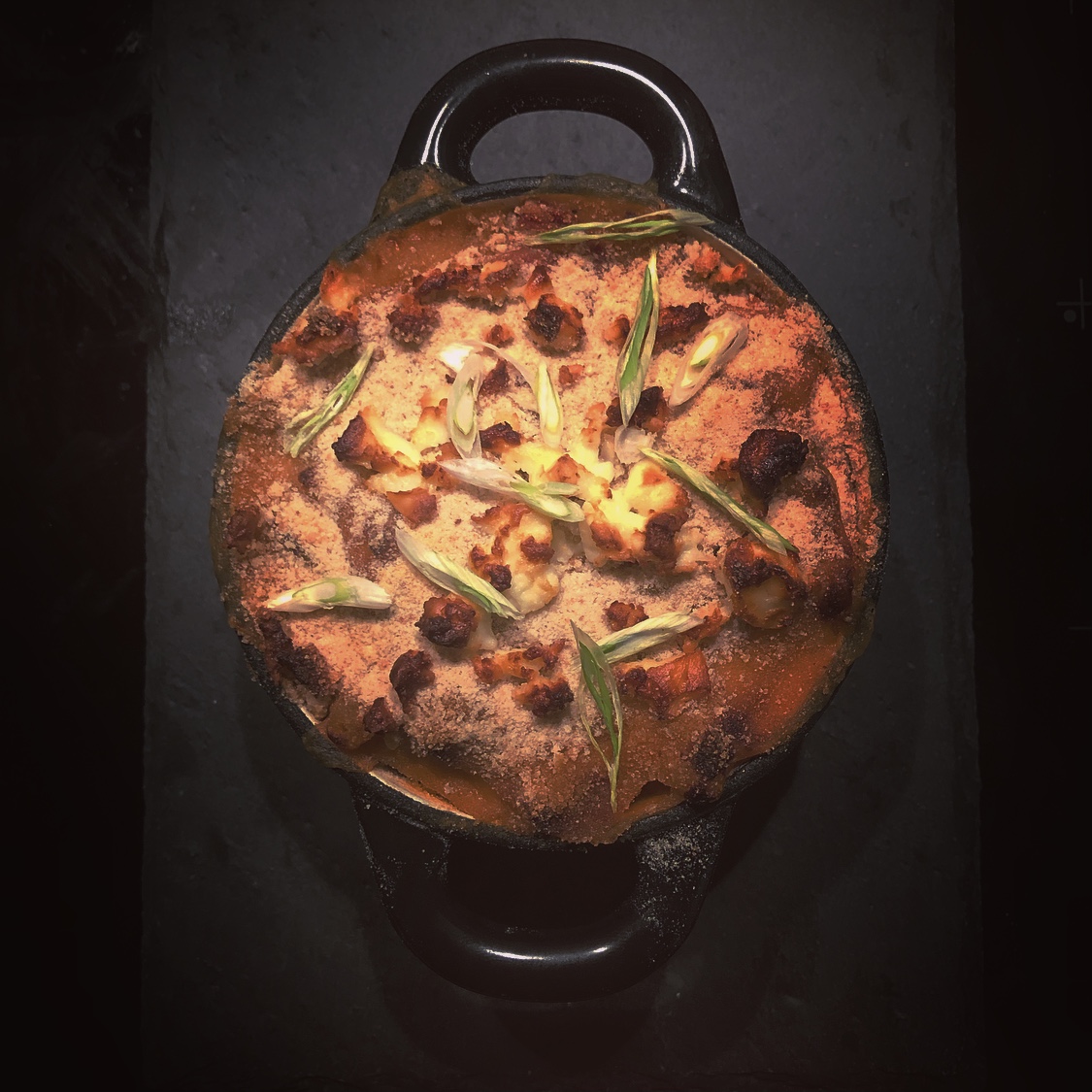 Yield: 2
Prep Time: 10 Minutes
Total Time: 30 - 40 Minutes
Ingredients
Béchamel Sauce
400 ml Milk
½ Onion
1 Bay leaf
30g Butter
30g Plain Flour
1 tsp Nutmeg
Filling
150g Macaroni
75g Chorizo
1 Clove Garlic
50g Gruyere
50g Cheddar
50g Mozzarella
Salt & Pepper – To taste
1 Red pepper
½ tsp Nutmeg
½ tsp Mustard
Topping
½ Spring onion
1 Slice of Bread
60g Feta
Directions:
Preheat your oven to 180° and start to prepare the breadcrumbs by placing your bread into a blender until a crumb consistency.
Cook your pasta according to the pack instructions and drain.
Prepare your chorizo by dicing into cubes and placing in a large frying pan on a medium to low heat and fry until crispy. Remove the chorizo with a slotted spoon, leaving the oil in the pan, and put aside for later.
Pour your milk into a pan with the garlic, onion, nutmeg and bay. Warm gently but don't boil.While the milk warms, grate your; Mozzarella, Cheddar and Parmesan with the thinnest setting on your grater.
Next melt your butter in the pan used for the chorizo. Add the flour to the pan and stir continuously with a wooden spoon to make a thick, smooth roux.
When the milk is hot but not boiling, strain it, then slowly add it to the roux, whisking until it comes to the boil and thickens. Bubble for 2 minutes then add the Chorizo back to the pan along with the grated Cheddar, Gruyere, Mozzarella cheese and black pepper.
Mix together the sauce, pasta and chorizo and tip into an oven dish. Sprinkle the remaining Feta and breadcrumbs over the top and cook for 25 minutes until golden. Garnish with spring onion and serve.