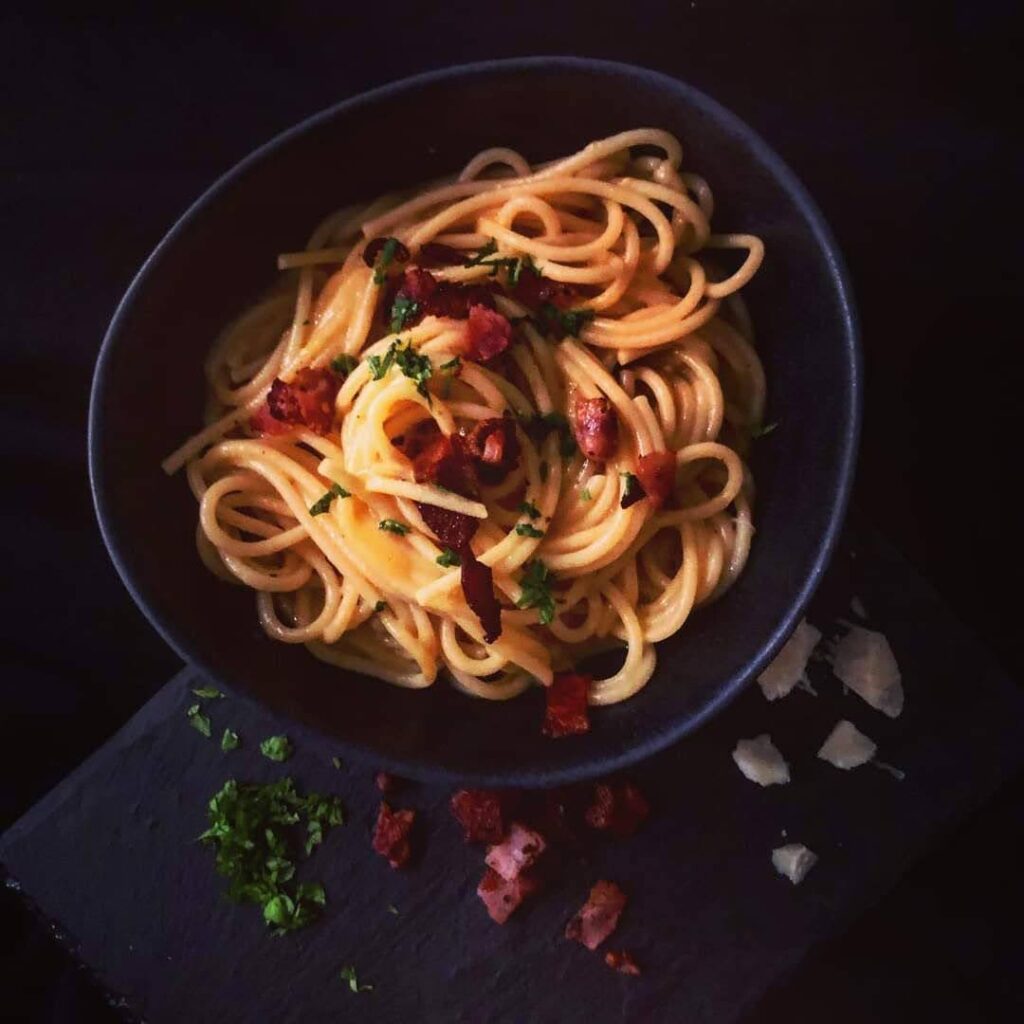 Yield: 4
Prep Time: 20 Minutes
Total Time: 30 – 35 Minutes
Ingredients
100g Pancetta (Finely chopped)
100g Parmesan (Finely grated)
3 Large eggs
350g Spaghetti
1 Tbsp Olive Oil
Salt and pepper
Directions
1. Firstly get a large saucepan with water on the hob, medium heat with some salt and oil. Add the pasta when at a rolling boil (Follow packet cooking instructions) Beat your eggs in a small bowl, add the Parmesan (leaving a little bit of cheese left over to sprinkle later) and mix until well combined. Season with black pepper.
2. Get a frying pan on a medium heat and cook off your pancetta until crisp. Bring the heat down to low. When the pasta is ready, drain it, but don't get rid of all the water just yet, you'll need that for the next step.
3. During the next process make sure to use as much pasta water as needed to keep the sauce loose but creamy. Add the pasta followed by the egg mixture to the frying pan making sure to keep everything moving (take pan of the heat if needed) else the eggs will scramble, but allow the parmesan to melt, the sauce to thicken coating the pasta.
4. Now your pasta and sauce is ready using a long fork twist it onto your plate in a spiral and then immediately add some of the leftover cheese and the pancetta as a topping and serve straight away, if it gets a little dry just add another spoon of the water and it will bring it right back.