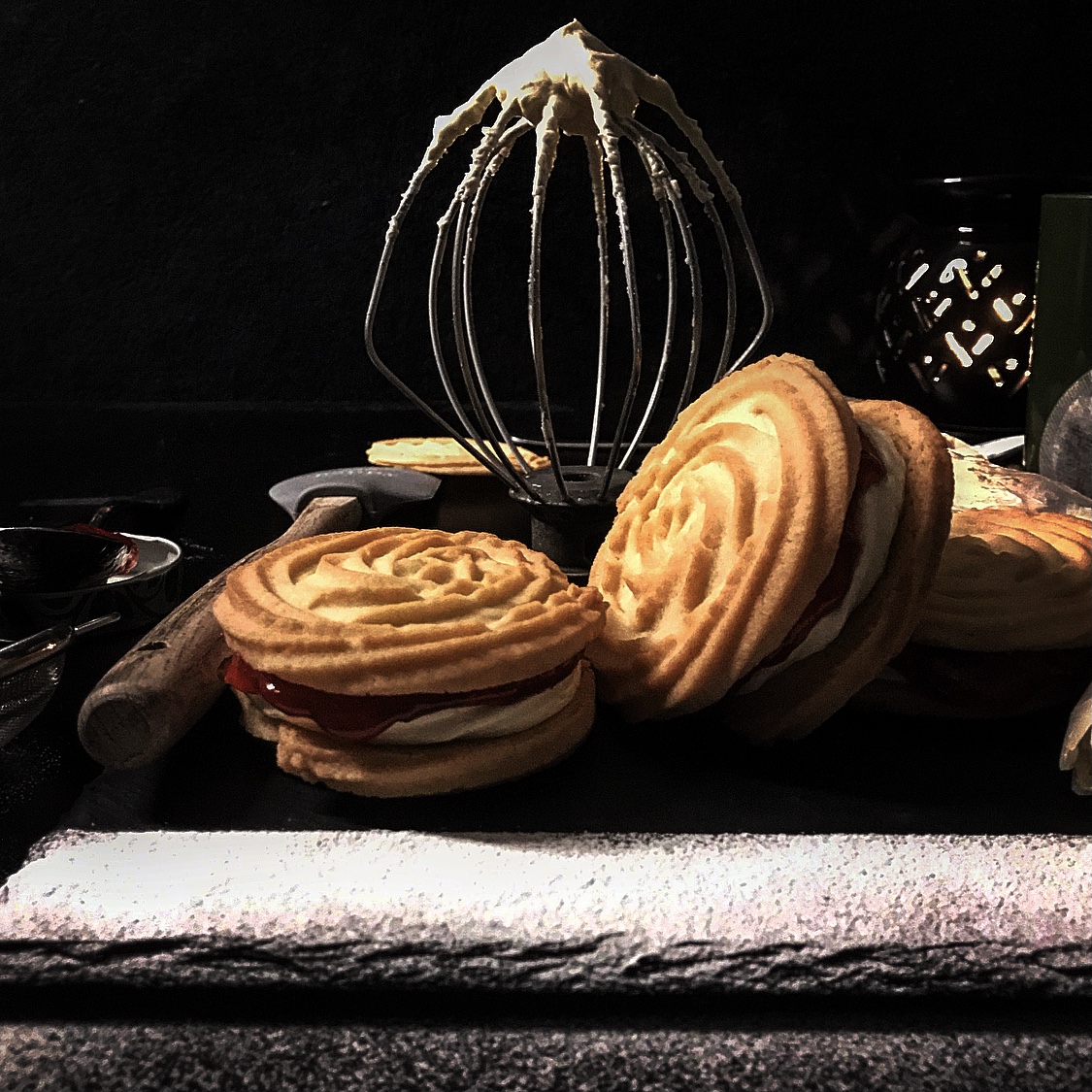 Yield: 20 Sandwiched Biscuits
Prep Time: 45 Minutes
Total Time: 50 Minutes – 1 Hour
Ingredients
Biscuit:
200g Butter (softened)
50g Icing Sugar
2 Tsp. Vanilla Extract
200g Plain Flour
2 Tsp. Corn Flour
½ Tsp. Baking Powder
Filling:
100g Butter
170g Icing Sugar
1tsp Vanilla Extract
50g Jam
Directions
1. Preheat your oven to 160°C, and prepare 2 trays with baking parchments
2. Cream your icing sugar, butter and vanilla together in a bowl using an electric whisk, blend until light and fluffy
3. Sift in your plain flour, corn flour and baking powder and fold this in until a tacky consistency is made
4. Place this mix straight into a piping bag with a large star nozzle
5. Pipe swirls starting from the centre onto your prepared tray
6. Place in the centre of the oven for 10 minutes
7. During this time, place your butter, icing sugar and vanilla extract in a bowl, whisk until a light and fluffy consistency and transfer to another piping bag with a star nozzle.
8. After removing your biscuits from the oven, allow to cool completely before piping your icing in a swirl onto the bottom of one biscuit and spooning jam onto another and sandwiching them together with the swirls facing outwards.