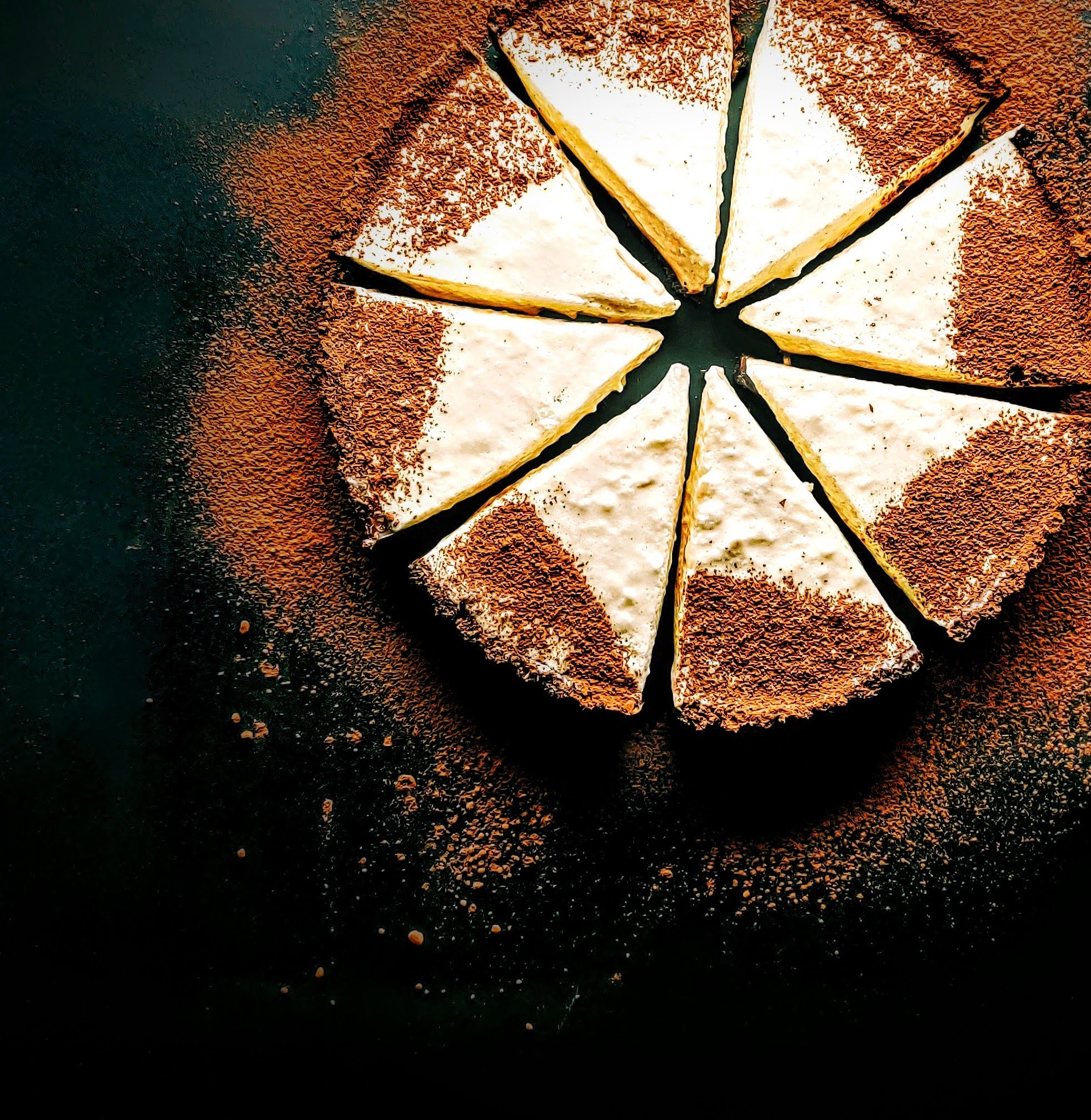 Yield: 8 slices
Prep Time: 1 hour
Total Time: 7 hours
Ingredients
2 c. Chocolate Wafer Crumbs
½ c. Butter (melted)
1 Tbsp. Powdered Unflavored Gelatin
¼ c. Water
3 Eggs (separated & room temp.)
½ c. Granulated Sugar
¼ tsp. Salt
1 tsp. Vanilla Paste
1 c. Full Fat Milk
2 c. Heavy Whipping Cream
6 oz. Semi Sweet Chocolate
Directions
In a large medium bowl, combine the melted butter and chocolate wafer cookie crumbs. Press, firmly, the crumb mixture over the bottom and sides of a non-stick 10 inch tart pan. Chill crust for 1 hour.
Shave semi sweet chocolate and place into a glass bowl. In a small pot, bring 1 cup of heavy whipping cream to a low simmer over a medium-high heat. Once the heavy cream has reached a gentle simmer, pour the cream into the glass bowl with the chocolate shavings. Wait 2 - 3 minutes, and then carefully whisk until a smooth ganache has formed. Pour the ganache into the chilled pie crust. You will likely have some ganache leftover. The extra ganache will make for an awesome topping!
Chill the ganache and crumb crust for at least 2 hours.
Sprinkle gelatin into cold water and mix until all of the gelatin powder has been fully incorporated. Set aside.
In a glass bowl, combine 3 egg yolks, granulated sugar, salt and vanilla paste. Whisk until all ingredients are fully incorporated. In a small pot, bring full fat milk to a low simmer over a medium-high heat. Once the milk has reached a gentle simmer, gradually pour the milk into the glass bowl with the egg yolk mixture. You will need to whisk vigorously while you temper the egg mixture.
Fill a pot with about 1 inch of water and bring to a simmer. Transfer glass bowl, with egg & milk mixture, to the pot and double boil until a custard begins to form and the back of a wooden spoon is coated. The bottom of the glass bowl should never touch the water. Now, add the gelatin to the hot custard. Stir until the gelatin has completely dissolved. Pour the custard into a separate bowl, and chill for about 1 - 2 hours. You want the custard to almost be set. It should have a thick syrupy texture.
Using a stand mixer, with the whisk attachment, whisk 3 egg whites until stiff peaks form. In a separate bowl, whisk heavy whipping cream until stiff peaks form. Fold whipped egg whites, whipped heavy cream and custard together. Pour mixture into pie pan with ganache lined crumb crust. Chill for 2 hours.
Enjoy!!