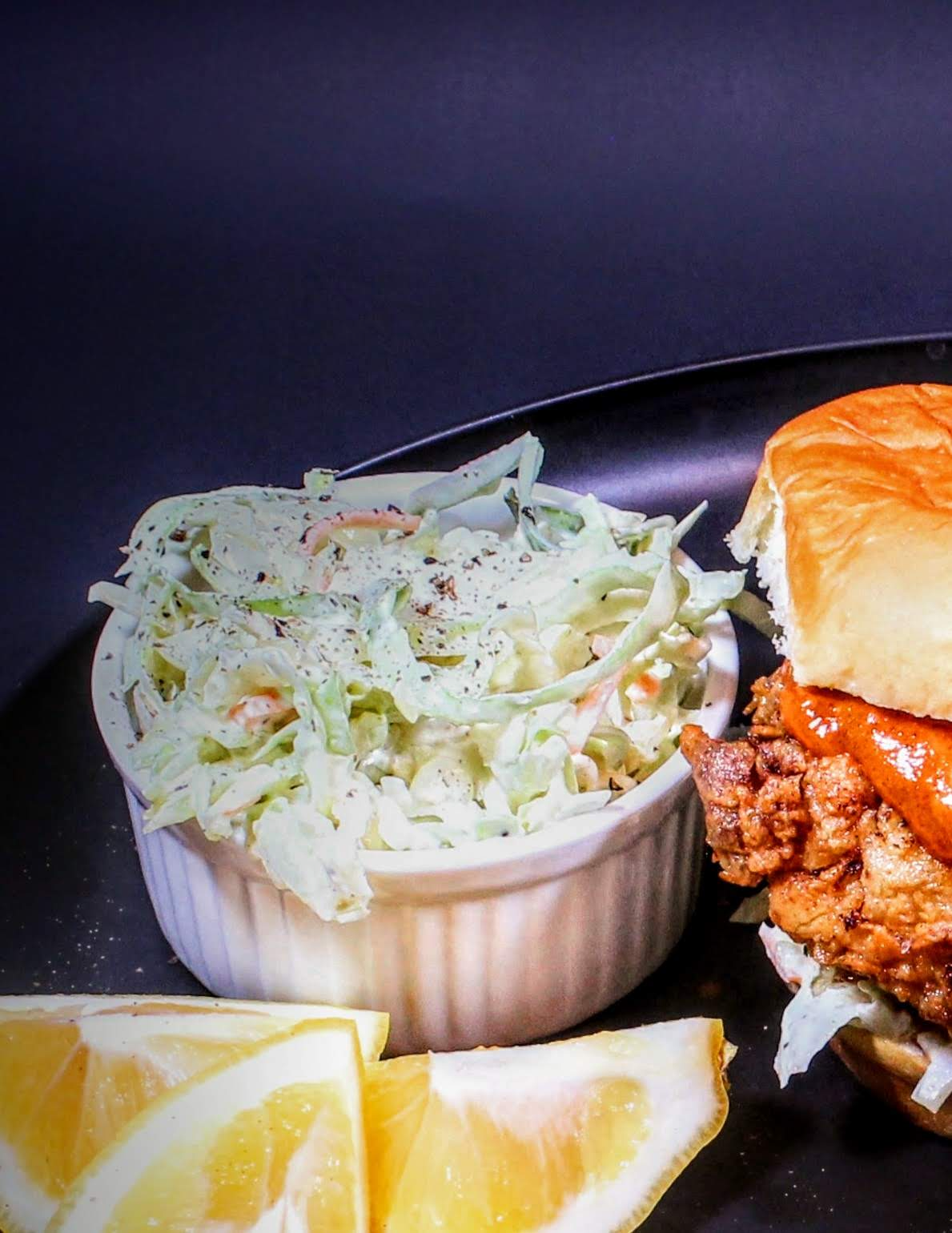 Yield:  8 servings
Prep Time: 5 minutes
Total Time: 10 minutes
Ingredients:
12 oz. Cabbage (shredded)
2 oz. Carrot (shredded)
½ c. Mayonnaise
1 Tbsp. Apple Cider Vinegar
1 tsp. Coleman's English Mustard
½ tsp. Black Pepper
¼ tsp. Salt
Juice of Half a Lemon
Directions
In a large bowl, whisk together mayonnaise, apple cider vinegar, english mustard, black pepper, salt and the juice of one lemon half.
Adding to the dressing, pour in the cabbage and carrots. Mix until fully coated in dressing. Serve!
Enjoy!