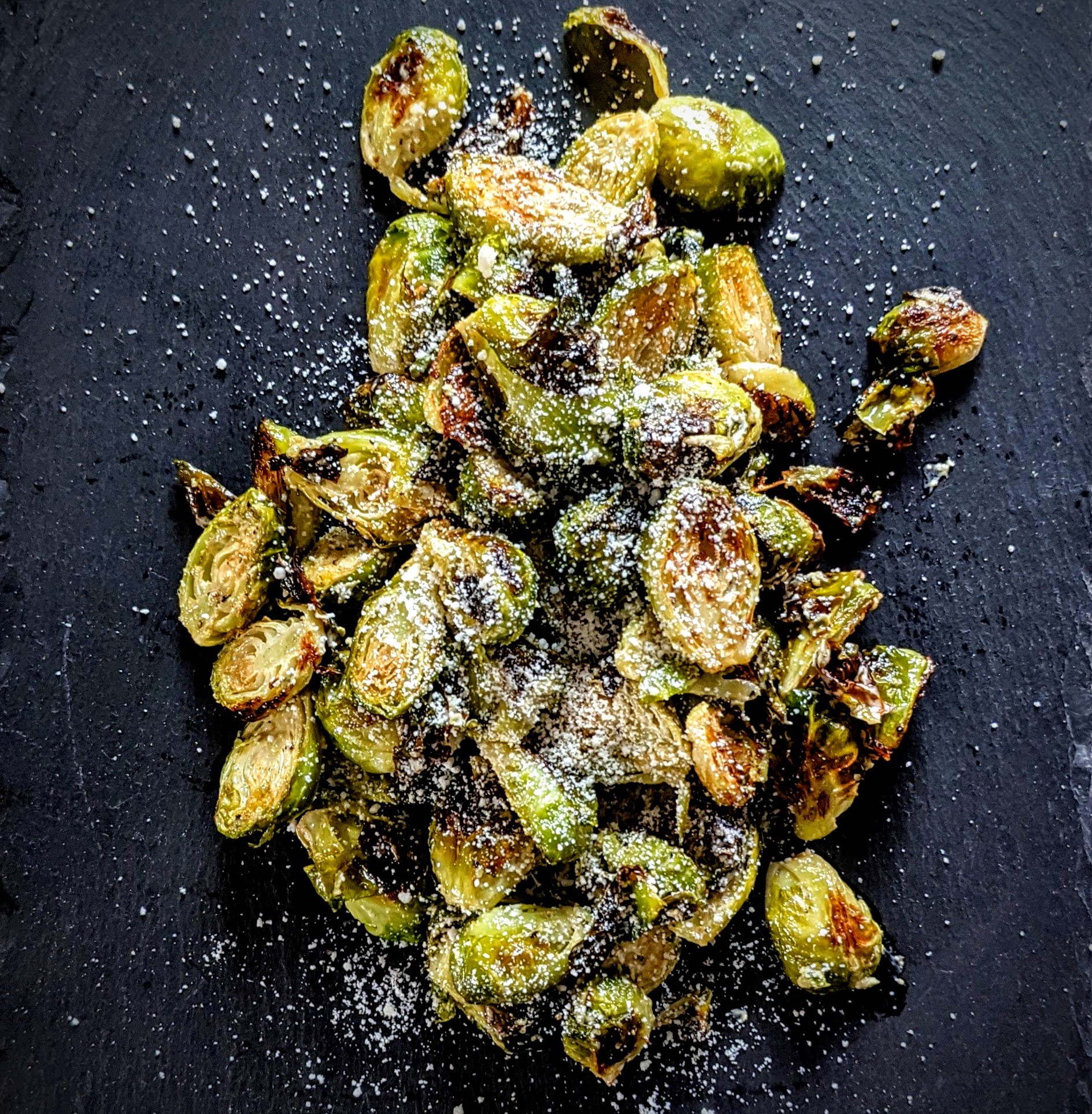 Yield: 4 servings
Prep Time: 5 minutes
Total Time: 35 Minutes
Ingredients:
1.5 Lbs. Brussel Sprouts (washed and halved)
2 Tbsp. Olive Oil
½ c. Mayonnaise
Juice of 2 Limes
1 Large Jalapeno (finely sliced, with seeds removed)
¼ tsp. Cayenne Powder
¼. Chili Powder
¼ tsp. Salt
¼ tsp. Black Pepper
Cotija Cheese
Directions:
Preheat the oven to 400F. Prepare a baking sheet with parchment paper.
In the prepared baking sheet, toss the brussel sprouts with the olive oil. Make sure all of the brussel sprouts have been lightly coated with olive oil. (Optional) sprinkle some salt and pepper onto the oil coated brussel sprouts.
Roast the brussel sprouts for 20 - 30 minutes. Toss the brussel sprouts halfway through.
Meanwhile, place mayonnaise, lime juice, freshly sliced jalapeno, cayenne powder, chili powder, salt and black pepper into a food processor and pulse until smooth.
In a large bowl, toss the hot roasted brussel sprouts with desired amount of dressing.
Place the dressed brussel sprouts onto a serving tray and then cover in desired amount of cotija cheese. Serve.
Enjoy!!