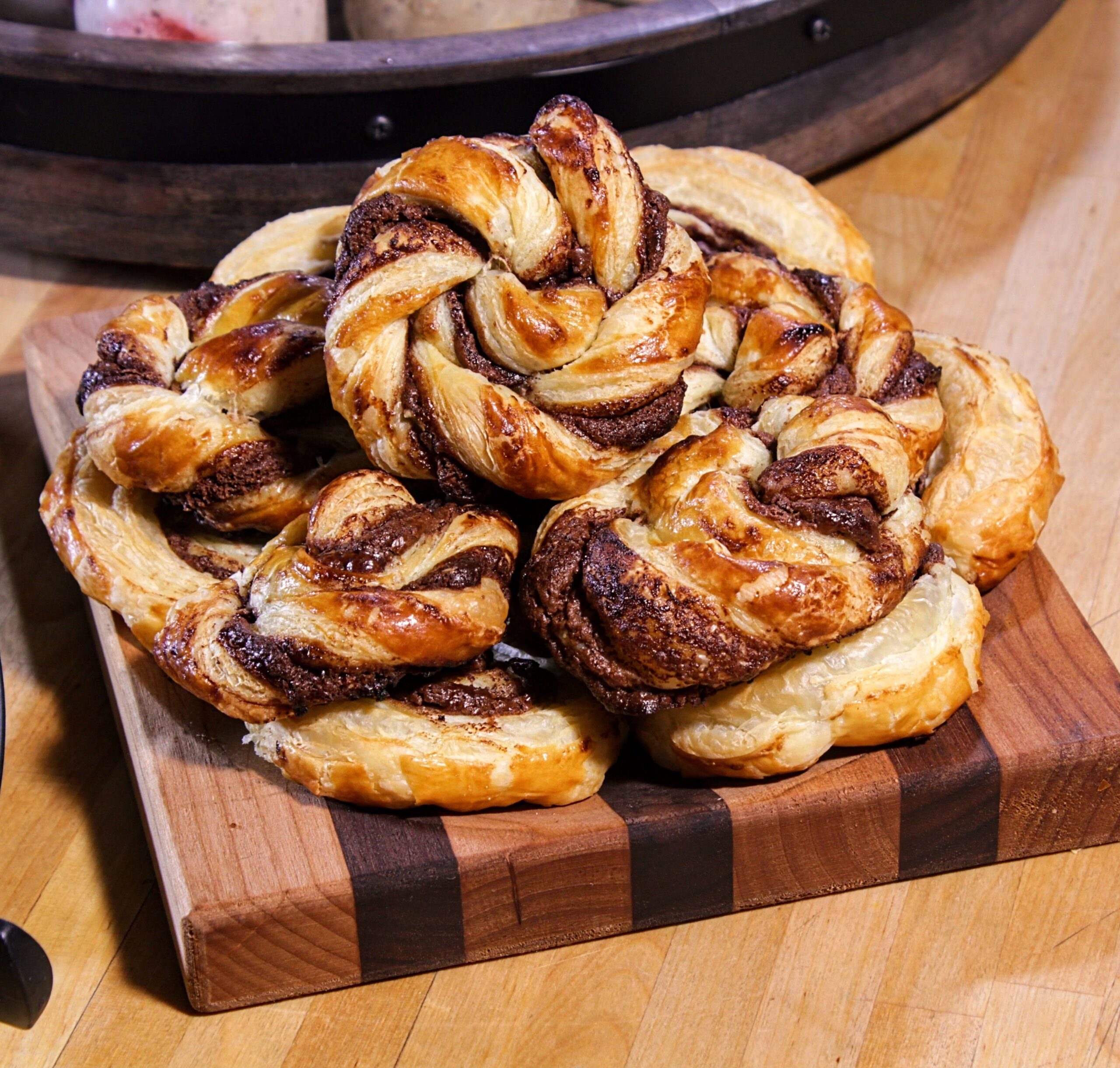 Yield: 8 servings
Prep: 10 minutes
Total Time: 25 minutes
Ingredients:
12 x 12 Puff Pastry Sheet
Nutella
1 egg
1 tsp. Water
Directions
Preheat the oven to 400 F, and prepare a large baking sheet with parchment paper.
Lightly flour the counter top and lay out the puff pastry. Smear a thin layer of Nutella onto the side of the puff pastry facing up. Similar to closing a book, fold over one side of the puff pastry.
In a small bowl, whisk together the egg and water.
Lightly brush the exterior of the folded pastry with some of the egg wash. Next, using a pizza cutter, cut 8 long strips. Twist each strip, and then shape the twists into pinwheels. Tuck the end of the pinwheel under and lightly pinch the dough.
Lightly cover each prepared twisted pinwheel with egg wash, and then place onto the prepared baking sheet.
Bake the twisted pinwheels for 15 minutes.
Allow them to cool slightly, and then serve.
Enjoy!