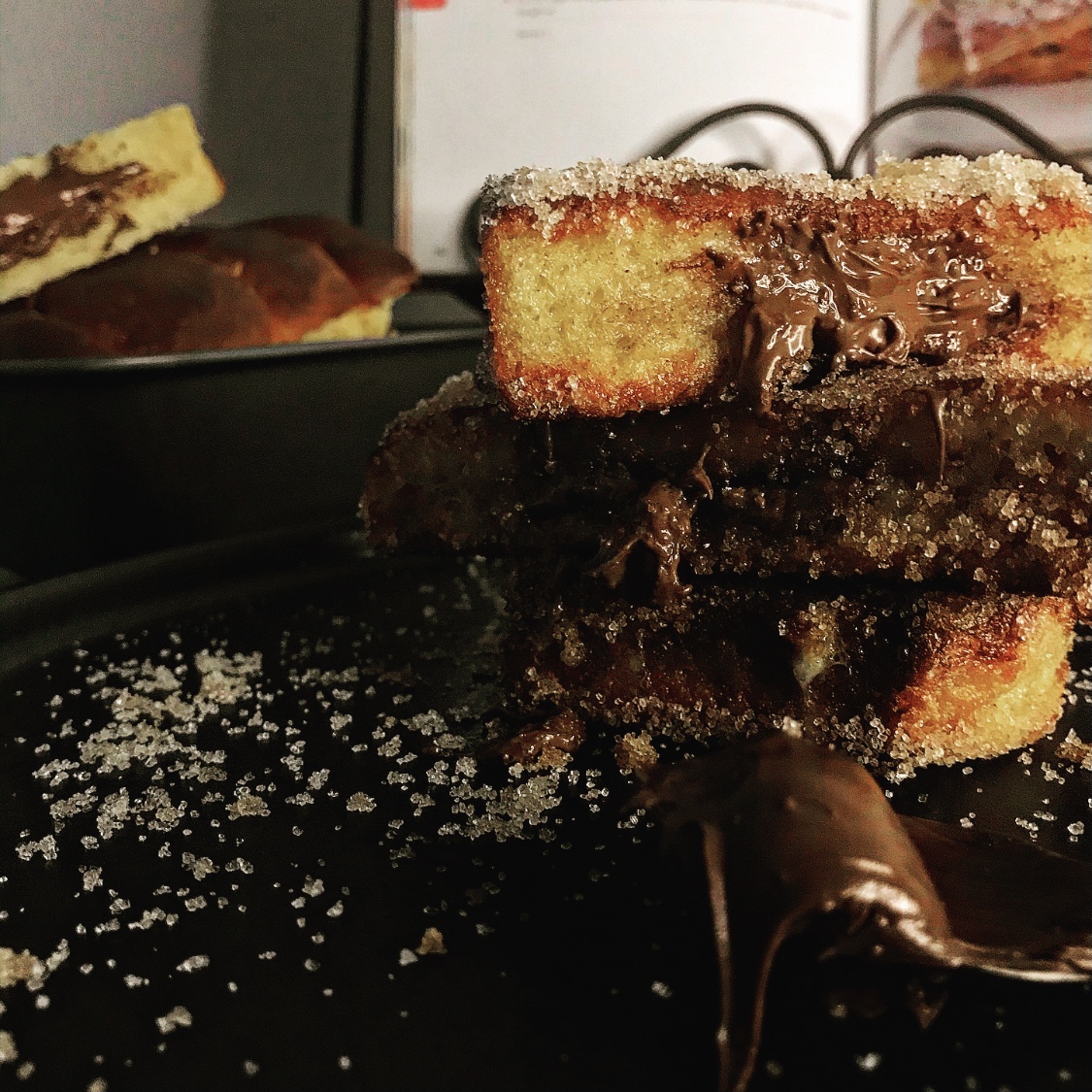 Yield: 1
Prep Time: 10 Minutes
Total Time: 5 Hours
Ingredients
Dough:
3 Eggs
187g Plain Flour
50g Caster Sugar
1 Tsp. Salt
112g Butter
Egg Wash:
1 Egg
1 Tsp. Salt
1 Tbsp. Water
Sponge:
62g Plain Flour
1 Tsp. Dried Yeast
60ml Milk (Luke Warm)
Directions
Start by creating the sponge (starter), which involves measuring your flour, yeast and milk in a stand mixer with the dough hook attachment and work until well combined. Set sponge aside covered with cling film for 45 minutes or until air pockets have formed.
Moving forward, crack in your 3 eggs and add your flour, sugar and salt. Put on a medium speed increasing it gradually until the dough starts to pull away from the sides of the bowl. This will take a duration of about 10- 13 minutes. Make sure to scrape down the sides of the bowl as you're looking to achieve shiny, elastic wet dough.
Next you want to leave your stand mixer running at a medium speed, whilst you add your butter, 1 tablespoon at a time, allowing it to full incorporate into the dough each time. This will take up to 15 minutes also. Followed with an extra further 5 to 7 minutes of kneading until the dough passes the windowpane test. Then allow to rest for 1 hour to double in size.
Then turn your dough out onto a floured surface and split in half and then into 3. Take the each piece and flatten into rectangles, and fold turning the shorter sides into the middle, tightly roll from the short end. Set aside.
Grease your loaf tin with butter and place your pieces of dough seam side down along the tin in a row, cover with cling film and leave to double in side for 1 hour.
During which time you can preheat your oven to 190 degrees and prepare your egg wash mixing together the egg, salt and water.
Once double in size, remove cling film, brush with egg wash, and place in the centre of the oven for 15 minutes or until risen and golden.
Let cool for 5 minutes before turning out onto a cooling rack to cool completely.