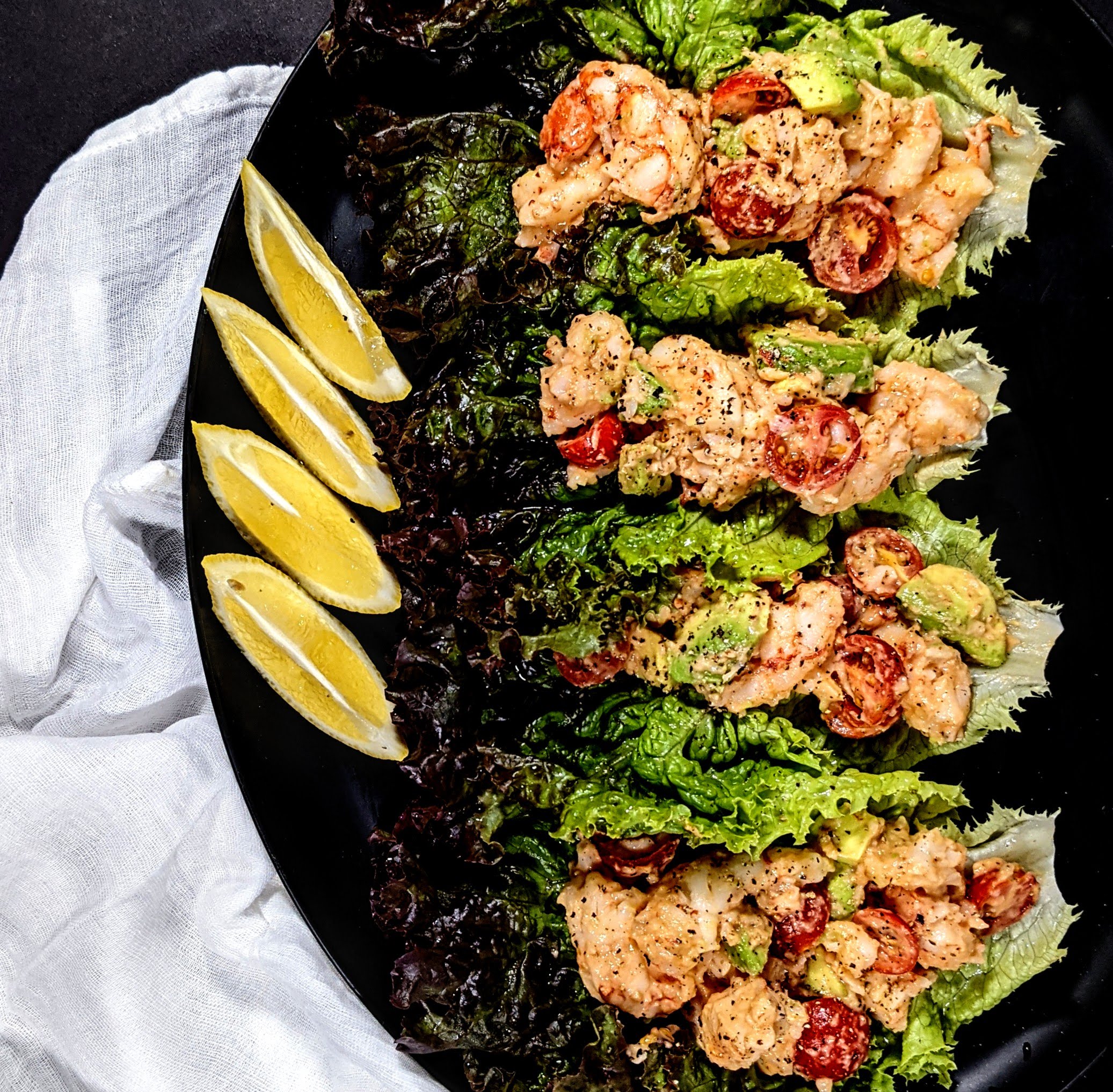 Yield: 8 servings/wraps
Prep: 5 minutes
Total Time: 10 minutes
Ingredients
½ c. Aquafaba Mayonnaise (or preferred mayonnaise)
1 tsp. Tomato Paste
1 tsp. Garlic Powder
Juice of Half of One Lemon
2 lbs Argentine Red Shrimp (cooked, chilled & deveined)
1 c. Cherry Tomatoes (halved)
1 Large Avocado (diced)
8 Large Lettuce Leaves (butter lettuce is ideal)
Salt & Pepper to taste
Directions:
In a large bowl, whisk together the aquafaba mayonnaise, tomato paste, garlic powder, and lemon juice to make the dressing.
Add in the shrimp, tomatoes, and avocado to the large bowl. Using a soft spatula, toss the ingredients in the dressing until everything is well coated. Salt and Pepper to taste.
Divide the mixture onto 8 lettuce leaves, and serve. You could also cut up some lemon wedges to serve with the wraps.
Enjoy!