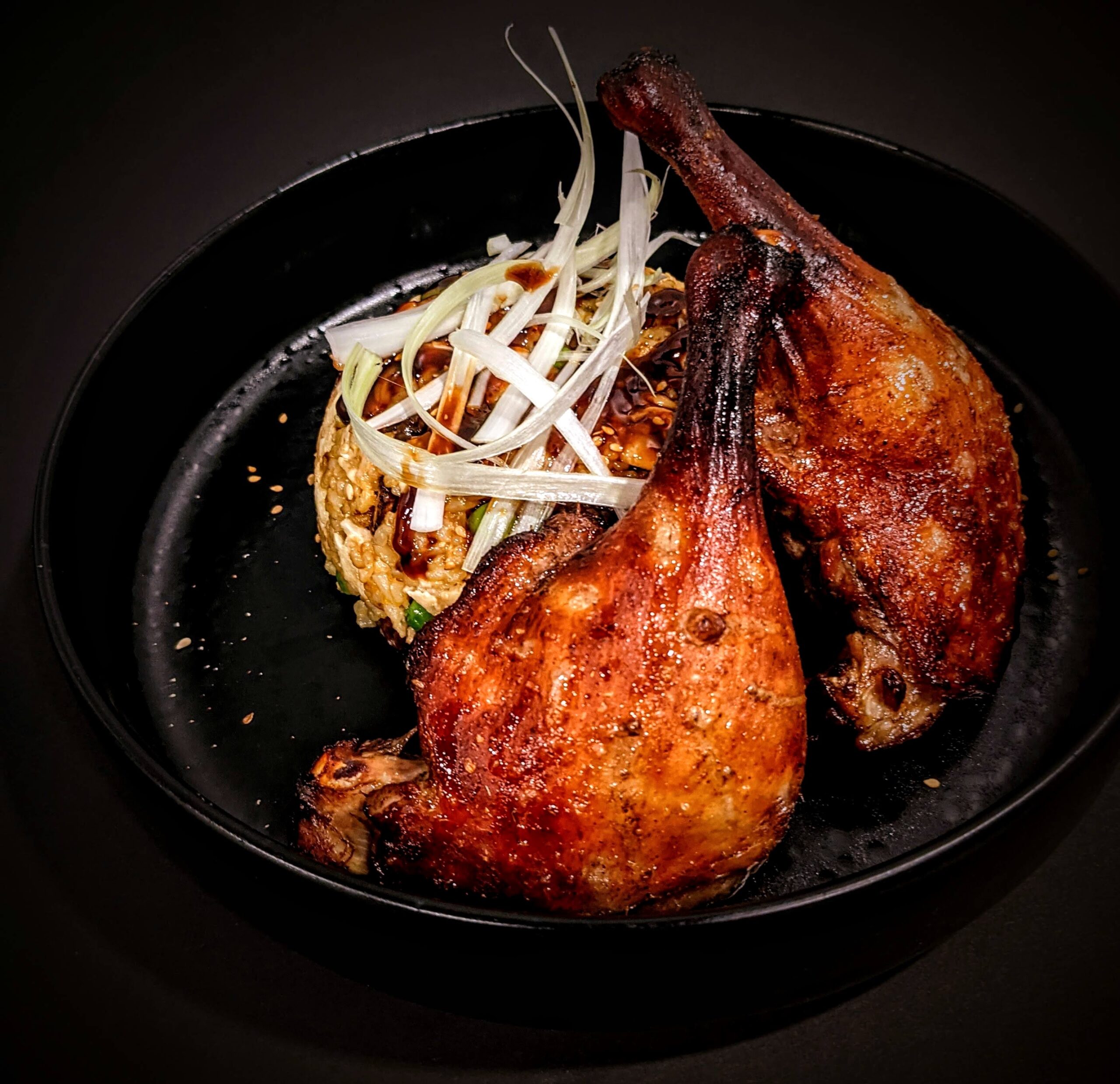 Yield: 4 servings
Prep: 10 minutes
Total Time: 15 - 20 minutes
Ingredients:
2 Duck Eggs (yolks & whites separated)
3 c. Cooked Jasmine Rice (leftover rice is ideal)
2 Tbsp. Roasted Sesame Oil
1 c. Mushrooms (sliced)
1 Tbsp. Hoisin Sauce
1 Tbsp. Soy Sauce
½ c. Frozen Peas
⅓ c. Scallions (shredded)
1 tsp. Roasted Sesame Seeds
Preferred Cooking Oil
Directions:
In a small bowl, coat the raw sliced mushrooms in the hoisin sauce, 1 tbsp. roasted sesame oil & soy sauce.
In a medium bowl, mix together the leftover rice & egg yolks. Once the rice is well coated with the duck yolk, fold in the remaining sesame oil.
On a medium-high heat, using a non-stick large frying pan with a small amount of cooking oil, cook & scramble the duck egg whites until just done. It should only take a couple of minutes to do so. Place the just cooked egg whites into a large bowl, & set aside.
Carefully, wipe the pan clean using tongs & a paper towel. Pour in a small amount of cooking oil, and then sautee the marinated mushrooms on medium-high heat for about 8 minutes. As soon as the moisture of the mushrooms has significantly reduced, toss in the frozen peas and cook for about 2-3 minutes more. Place the sauteed mushrooms & peas into the large bowl with the egg whites.
Pour the egg yolk rice into the frying pan & cook for about 2 minutes, stirring continuously. Then, add in the egg whites & sauteed vegetables. Continue to fry the rice until the rice begins to make popping noises and some browning has occurred.
Garnish in the rice with shredded scallions and roasted sesame seeds, and then serve.
Enjoy!!